Take your game to the next level! Find the program that works best for you
The Bullpen offers Group Programs and Private Instruction running throughout the year. We cover all skills: hitting, pitching, fielding, throwing and catching. Softball instruction is available in fastpitch pitching and all other skills as well.
The Bullpen runs Spring/Summer camps, as well as Team Clinics and Coaching Clinics throughout the year. We also work closely with various organizations regarding off-site clinics all year round.
If you are interested in being a part of the #1 rated Travel Team Program, please do send us an email through the website. No other travel team can even come close to our success in tournaments down south, this is a fact.
The bullpen offers up private one-on-one sessions as well as semi-private and small group sessions. They would take place at a field located close to where the participants reside.
Remote training provides athletes with the flexibility to train from any location and at any time, while maintaining constant access to their coach. Athletes can easily reach out to their coach through phone calls, text messages, or emails to receive feedback, share videos, ask questions, and seek assistance with various aspects of the game including the mental side. With remote training, you will receive a personalized hitting and pitching program designed specifically for you, along with a corrective mobility and strength plan tailored to your needs. These programs are carefully crafted to work together to address your individual deficiencies, which will be identified through our comprehensive mobility, strength, hitting, and pitching assessments conducted by our expert coaches.
Need a new bat? Maybe a glove? How about some super cool looking Bullpen Swag? Check out our NEW store.
Bullpen Baseball Academy
|

Travel Teams

|

Remote training
Since 1990, The Bullpen has been a respected institution within the baseball community, offering comprehensive support to players of all ages and skill levels. In May of 2023, the Bullpen underwent a significant transition with the introduction of new leadership from Brendan Gerbert, a 6 year Bullpen instructor and university player. Brendan is excited to continue the Bullpen's legacy and elevate it to new heights, focusing on helping each player achieve their baseball goals and providing them with the necessary tools to excel at the next level. Under Brendan's guidance, the Bullpen's elite travel team has already secured two tournament victories, solidifying its reputation as the top-ranked travel ball team in British Columbia, as recognized by USSA Baseball.
We have outperformed our competition so, you can outperform yours Since 1990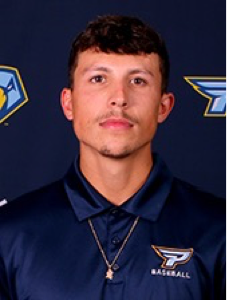 Brendan Gerbert – Bullpen Owner
Travel with the Bullpen
#1 rated Travel Team Program in B.C. rated by USSSA
If you are interested in being a part of the #1 rated Travel Team Program, please do send us an email through the website. No other travel team can even come close to our success in tournaments down south, this is a fact. No other program practices as much as we do, which is the main reason for our success.
Remote training &
Video Lessons
The Bullpen's Online Training is for ALL Ages and ALL Skill Levels.
"Even though Taiyo smoked this ball off the fence for a triple he asked the Bullpen to take a look at his swing. Next tournament in Washington after his assessment Taiyo hit a 2 run game winning HR against a very good American team. Taiyo leads the SR. Jays in HR's this season"
Player: Taiyo Boily
Graduation: 2023
Team: PBL – Delta Blue Jays – Senior
College Committed: Indian Hills College – Iowa

Why I chose the Bullpen Travel Teams for my son…
My son Joey and I were fortunate enough to be invited to be a part of Fred's program. This opportunity was something I was looking for to push my son past his comfort zone. Not only physically, but most of all mentally. In the year we were a part of the team… Read More >>
Mike Marino

I just wanted to send a quick note of gratitude for the remarkable improvement that my son Marcus has shown following his two Bulllpen Travel Team experiences in Las Vegas and Phoenix. The rigorous two month training program that preceded each tournament was without a doubt invaluable as it prepared Marcus…  Read More >>
Tom Janovsky

My son Kai Fyke is currently playing on Fred's Bullpen  U11 travel team.  We played in the Arizona spring break AAA USSSSA tournament which we finished 2nd.  Had an absolute blast the competition was tough but Fred brings our teams game to the next level. Looking forward to the San Diego trip in August.  Fred works hard…Read More >>
Derek Fyke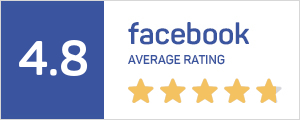 Does the Bullpen Teach Baseball Pitching?
YES. The Bullpen and our very experienced coaching staff offer private and 9 week pitching programs.
Does the Bullpen Offer Baseball Hitting Instruction?
YES. We offer a full 9 week hitting program . You can also enquire about private hitting instruction. MORE INFO>
Does the Bullpen Offer Online Training?
Does the Bullpen Have Baseball Travel Teams?
YES. As per USSSA baseball rankings, we proudly hold the top position as the #1 travel team in British Columbia. Our elite travel teams cater to players aged 9-13 years. To identify talented individuals, The Bullpen conducts a series of tryouts during the summer, open to all aspiring players. From these tryouts, a select group of players will be chosen and offered the opportunity to join our esteemed travel teams. Additionally, The Bullpen is consistently engaged in scouting activities, actively seeking out the best players to join our travel teams.
Where does the Bullpen Teams travel to?
ARIZONA l SAN DIEGO | LAS VEGAS
What Ages is the Bullpen for?
All Ages. The Bullpen welcomes individuals of all ages and offers tailored programs for different age groups. Our experienced coaching staff has the ability to adapt and customize drills to meet the specific needs of each player, taking into account both their age and individual requirements.
What can the Bullpen do for your Player?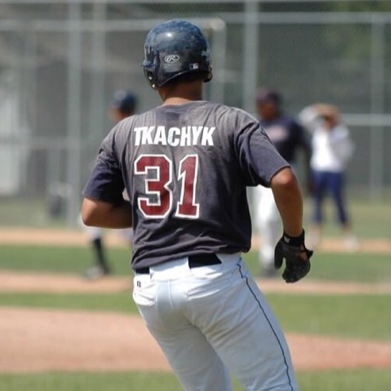 Tyler Tkachyk
The Bullpen Academy will be honouring the memory of Tyler Tkachyk through a scholarship provided to a player, which affords them an opportunity to attend the 10-week indoor program offered up in the fall at Lionel Courchene indoor cages.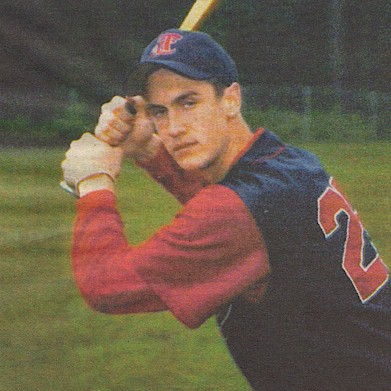 Jesse Penner
The Bullpen Baseball School offers a six month scholarship for one student each year. In memory of Jesse Penner, a former Bullpen student, who tragically passed away in January 2006. This Scholarship is a small token of appreciation to the Penner family.
Be sure to get your FREE account and Join our Baseball Community. You will get access to our informative Newsletter. Also you will be first to hear about Programs and Clinics that we run here at the Bullpen. Members also get first shot at deals and offers from our Online Training and our Store.