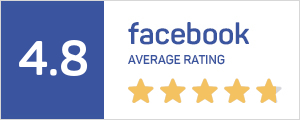 Hello Fred,
I just wanted to send a quick note of gratitude for the remarkable improvement that my son Marcus has shown following his two Bulllpen Travel Team experiences in Las Vegas and Phoenix. The rigorous two month training program that preceded each tournament was without a doubt invaluable as it prepared Marcus mentally and physically for the challenges of high level baseball. This has translated straight into his performance this last spring making it onto the Newton Pee Wee AA team as a first year player and later being part of the summer team that won the 2018 Mosquito Pee Wee AA British Columbia Provincial Championships.
I have been asked what the tangible benefits were for Marcus working out in the Bullpen program and though they are many in number I condense it down to these things. The Bullpen has… Built up Marcus' physical strength through demanding practices that covered all aspects of the playing field as well as position specific training and batting. The Bullpen program also prepared Marcus mentally to play in high pressure game environments where decisions and playmaking become second nature rather than a stop and think scenario. The mental preparation also helped bring a quiet confidence that took away fear of opposition and inbuilt a mentality that no situation was insurmountable and no opponent unbeatable. An intangible asset that others may not see or understand is the camaraderie that is cemented amongst the team as they train together towards the goal of playing in a tournament where the only people to rely on is each other…. This aspect of the travel team program builds community that lasts far beyond the end of the tournament and into everyday life – again this is a confidence builder that sticks with each player well past the end of the program and has shown to accentuate high performance athletics and helping shape young people of strong character.
The message conveyed by all the Bullpen coaches is also confidence inspiring for the athletes because expectations are made known from the beginning and are uniform throughout the training process. This clear ethos leaves little to question and much to work towards. The positive but concerted focus on performance and growth stretches each player beyond their known limits propelling them to a level of play that the Bullpen Coaching Staff see but the kids may have not yet experienced or realized.
All in all this has been a fun and significantly beneficial experience for Marcus that has made him a better baseball player and teammate.
Thank you Fred and the Bullpen Coaching Staff for all that you have done for Marcus!
Respectfully,
Tom Janovsky
Hi Fred,
Our experience with your travel teams has been great.  The time and effort is spent where it should be – providing fantastic teaching and coaching for the players.  Overall it is a very rewarding experience for both the players and the parents.  Thanks for having our son (James) involved with your teams.
Best regards,
Kurt Brock
Thank you for all the work you have done with Sam.  Your dedication to making him a better player for the long term has made such a difference.  You were able to coach him through some of his bad habits and help him understand why doing things the right way would help him develop into a stronger, smarter player.  He has loved every minute of the travel tournaments, connecting with great players (and great kids) from across the Lower Mainland. You are so committed to these teams that even terrible winter weather doesn't put a hold on their development.
Thanks for your support, guidance and encouragement of Sam.  He truly is a better player because of the time he has spent working with you and the other Bullpen coaches.
Kelly Aslanowicz
My son, Ryan Derbawka has been very fortunate to have been on numerous Bullpen Travel teams participating in tournaments in Arizona, Nevada, Oregon and California.  Fred has been amazing at providing professional instruction in advance of each tournament dedicating hundreds of hours with the team to make them all better players.  All of the Bullpen Travel Teams have been and I am sure will be in the future, extremely competitive in USA tournaments.  Ryan has considerably advanced his baseball skills and knowledge directly related to the instruction and guidance from Fred and his skilled coaching staff.
In addition to the successful results,  Ryan and I have enjoyed each trip and have made lifelong friends of teammates and parents.  Fred's teams have a large level of friendship and fun.  All the players and parents get along and have fun spending time together.  The players play hard but support each other as teammates and friends.  It is this experience that Ryan and I will remember the most.
I highly recommend the Bullpen Travel Teams and Fred Sabatine.
Ernie Hee
Hi Fred,
I am very pleased to be forwarding this to you with a prediction of yours that has come true. Liam is in L.A. coming home tonight from a tournament. I was very anxious to e-mail you and Liam agreed it was alright for me to do it on his behalf as he goes right into tryouts tomorrow for team BC to go to London Ontario in August for Canada Cup. He is # 14 on the projected draft list for 2013. He has gained so much confidence over the last year and has his head on so straight. We have had phone calls already from Niagara University in New York, a Division 1 University and they are interested in him. Doug has also been talking to other schools about him. It's starting to get so exciting.
It is so important for Liam and I to express that we would not be here without your guidance and direction. Except for Liam himself, you are simply the single most important factor in this success for Liam. We will never forget that and are so grateful to you for everything.
Hope this e-mail finds you and your family well.
Patti Stroud
We are extremely grateful to Fred Sabatine for his guidance and excellent coaching over the past 5 years. The support and direction from Fred has probably been the single most significant factor in Liam's success. Not only has he given Liam topnotch baseball coaching but he has also been an honest and influential guide in helping us to make the right decisions for Liam's future in ball. Liam has had other coaches at the Bullpen over the years and they have all been excellent and professional. Liam just finished his first season with the Langley Blaze organization and is looking forward to his future opportunities there. We couldn't have done it without Fred's support. We would highly recommend the Bullpen Baseball school to anyone looking to further develop their baseball skills and love of the game. 
Patti and Liam Stroud
We would like to thank Fred Sabatine for everything he has done for Matthew since he has been coming to the Bullpen. Matt started weekly pitching and batting clinics in 2005, with this being his 5th year at the Bullpen. Fred is extremely professional and reliable and his concern is always with the well-being of the player. Fred's level of skill and knowledge is unsurpassable and his dedication and love of baseball shows through in his teaching. Fred has taught Matt a variety of pitches, pitching strategies and consistent mechanics that will follow him through the years. Matt now has a very strong confidence on the mound and his level of performance has improved year-by-year. Fred starts each practice with the basics – proper warm-up and drills, fitness techniques specific to baseball, good mechanics, and different pitching styles. Matt has played baseball with Ridge Meadows since he was 5 years old and we are proud to say this year, at age 14, he has been selected to play for the Langley Blaze Junior Premier team. Matt has had different batting coaches throughout the years at the Bullpen and has learned something from each one of them. Fred has been Matt's pitching coach from the beginning and we know Matt would not be playing at the level he is now if Fred had not been there for him. Fred has been an outstanding mentor for Matt and a good friend to the whole family! We highly recommend Fred and the Bullpen to anyone who wants to improve their baseball skills and have some fun! Thanks very much Fred!
Mike, Deb & Matt Strother
Hello Fred,
I just wanted to send a quick thank you to you and your team of trainers. Nicholas trained at the Bull Pen from October 2011 to March 2012. During this ball season he made the All Star team and his White Rock team won a silver medal, during that game Nicholas was voted as MVP.
Much of his success was the direct result of the training he received at the Bull Pen. As you can see he is very happy with his accomplishment and I want to pass on our thanks.
Ray Boldt
Hello Fred,
I just wanted to send a quick thank you to you and your team of trainers. Nicholas trained at the Bull Pen from October 2011 to March 2012. During this ball season he made the All Star team and his White Rock team won a silver medal, during that game Nicholas was voted as MVP.
Much of his success was the direct result of the training he received at the Bull Pen. As you can see he is very happy with his accomplishment and I want to pass on our thanks.
Ray Boldt
Fred,
As you know our son Chris worked with your instructors this past fall/winter. I just wanted to say thanks for the wonderful program that you run.
Chris is having an amazing season. His pitching is phenomenal and his batting is a very close second. We have played in two out of district tournaments this year. In both of these tournaments, Chris has been given an entire game to pitch. The first game, he only allowed 3 hits but no runs and the game was stopped when the score reached 15-0 at the end of the 5th inning. In the second this past weekend in Vancouver, he again pitched an entire game (6 complete innings) with a total pitch count of 79. He only allowed 1 run in that game with a final score of 11-1. One of the innings had a total of 6 pitches! This particular team had a previous tournament run differential of +33, so they were a tough team.
Chris has never received MVP awards in any of his previous seasons. This year, he has received MVP honours in every tournament with a double MVP award in the Mission tournament. Your programme along with Richard and Parker have played a big part in this. Thank you again and please let your instructors know how well Chris is doing.
Tannice Bailey
Re: The Bullpen
Ridge Meadows Minor Baseball has been using the services of The Bullpen Baseball School on a small scale for many years. In the past two years we have stepped up Bullpen clinics to include Coaches Clinics for our new coaches, Catchers clinics for 9 to 14 year olds, pitching clinics for 9 to 17 year olds, and team style clinics for 7 and 8 year olds.
Fred Sabatine and his team have proven to be very professional in aiding us to implement a comprehensive clinic schedule that met our needs. Their reliability and flexibility in meeting our scheduling demands has been second to none.
The most important aspect, the clinics, have all been very well received by the over 250 players and coaches that attended the various Bullpen Clinics annually. The level of skill and knowledge the Bullpen is able to pass on to kids is a credit to our Association. I would recommend The Bullpen to anyone looking to improve the skill level of young ball players.
Roger Gendron
President, Ridge Meadows Minor Baseball Association 2002-2003
I have been going to the Bullpen for about six months now. Right from the start, I have noticed changes in my performance. I was having problems hitting certain pitches which the Bullpen helped me correct with their once a week program. The drills and teaching methods made a huge improvement with my hitting.
I would recommend the Bullpen to any player, every lesson you are learning something new about the game.
Kyle Aarsted (Ridge Meadows)
Why I chose the Bullpen Travel Teams for my son…
My son Joey and I were fortunate enough to be invited to be a part of Fred's program. This opportunity was something I was looking for to push my son past his comfort zone. Not only physically, but most of all mentally. In the year we were a part of the team, he pushed Joey to deal with the mental side of baseball in a more mature manor. We saw a real difference in the way he dealt with not only failure but successes as well. These lessons he learned on the diamond were exactly what I was looking for out of this experience. 
I really enjoyed my time spent with Fred and the rest of his coaching staff. It was an honour and a privilege to help coach this group of young talented ballers!
Thank you,
Mike Marino
My son Kai Fyke is currently playing on Fred's Bullpen  U11 travel team.  We played in the Arizona spring break AAA USSSSA tournament which we finished 2nd.  Had an absolute blast the competition was tough but Fred brings our teams game to the next level.  Looking forward to the San Diego trip in August.  Fred works hard with his travel teams and it shows.  Great kids great coach and great tournaments!
Derek Fyke
Playing on the Bullpen travel teams has been an immensely rewarding experience for Ethan.  Thanks to Fred and his fantastic coaching staff, Ethan has developed into a strong and confident player.  The level of commitment Fred puts into his travel team training is second to none and he is able to draw the best performance possible from his players.  The friendships made among the players and parents are memories to be treasured long after the tournaments are over.   Highly recommended!"
Melody Kwong
The Bullpen Academy is passionate about helping young players get the best instruction available. Their drills and teaching patterns take difficult concepts and translate them into easy to understand fundamentals. This is what separates Bullpen Academy from other programs.
Coach Fred and his professional staff are truly engaged and passionate about the game. They are committed to developing every single player. The wealth of coaching experience Fred offers and his ability to push each boy beyond what they believe they can do is truly remarkable. His ability to be hard but also compassionate addressing each player using the term "son" is quite endearing. His talent and record speaks for itself.
I have noticed firsthand an improvement in my son's development. He has come so far in such a short time. My son Ty has travelled to Las Vegas and recently Phoenix where they came 1st in the U11 age group. His exact words were "this is the best experience and best baseball I have ever played". His love and passion for the game speaks volumes and his new confidence  and ability comes from his training with the Bullpen Academy.
Steve Grewal
Thank you for everything you and your coaching staff have done for Ben over the last year and half on the Bullpen travel teams.  He has grown tremendously as a ballplayer during this time and a large part of that is due to the coaching he has received while playing on your teams.  He has also benefitted greatly from being able to practice and play with such a talented group.  I would highly recommend the experience to any prospective parents.
Nathan Hewitt
I went on a trip to Las Vegas in November 2016 and a trip to Phoenix Arizona March 2017 with the Bullpen. It was a great experience, I learned to be a much better ball player and I had a lot of fun. Thanks Fred and all the other coaches, especially Brett Sakaki. 
Jack Van Gorkum
For Lower Mainland baseball players seeking to increase ability, thoroughly develop, and constantly improve their game there is no facility better than the Bullpen Baseball/ Softball School.
Led by Fred Sabatine, the coaching staff has years of baseball playing and coaching experience. With this, their knowledge of the game and its many nuances are communicated clearly to their students. This gives the students the ability to succeed on the field playing a very difficult game.
The most impressive thing about the collective Bullpen coaching staff is their ability to consistently push their students to a higher level of performance not matter what level they are at when they begin training. This is the most difficult task to accomplish coaching youth sports. Hard work and improvement from it are recognized and rewarded by the staff. Then the students are pushed onward to the next level, constantly improving during their training. The whole process is kept fun, enjoyable, and challenging engaging the students all the time.
Geoff Harrison
I've gotten to know Fred over the last few years and I will say the one thing that stands out to me which I appreciate more than all of the many qualities that Fred has is his honesty. I can't say enough about how Fred has helped in the overall development of Madjik. And for me if my son did not like Fred we would not continue going to the Bullpen… Madjik absolutely loves coming to the Bullpen for Fred's guidance.
Fred never tries to change you, he enhances what the kid already has. For me Fred will always be a very important person in Madjik's baseball future as we have no intention of not going to the Bullpen anytime soon. Thank you so much Fred for all you do for Madjik and all the other kids you train.
Of note… there is absolutely no way your child cannot get better by seeing Fred, I highly recommend the Bullpen to anyone that seeks guidance to enhance their child's development. Thank you so much Fred.
Jon Mackenzie
Fred,
I wanted to say thank you for all the help Morgan has received from the trainers at Bullpen. A special thanks to Parker who has been working with Morgan for back catching and hitting since September 2011. This past season in 2012 Morgan had the opportunity to play on multiple teams. Zone 5 softball for the 2012 Summer Games which brought home a bronze medal. The North Shore Stars 99 rep team where she was voted MVP on several occasions and Mt. Seymour Little League Athletics team where she played confidently even though she was the only girl. She also went to the Whistler Sea to Sky Invitational Baseball Tournament where her team won first place.
Morgan has played softball since she was six years old however she has now decided to make baseball her main focus. Morgan has only played one season of baseball however due to the guidance and consistent coaching she received from Bullpen she was able to retain and apply the techniques required to become a strong player and competitor in the sport. Week after week there are improvements in Morgan's ball skills and that is a direct reflection of the outstanding coaching she has received from Bullpen.
Morgan eats, sleeps and breathes ball and if it was possible, she would be at Bullpen 24/7. She looks forward to many more years of guidance with Bullpen and it's trainers.
Jeanette (Morgan Berkmann)
Joshua has been attending the Bullpen for six years. The last three have been year round, weekly hitting and pitching lessons with Fred.
There is absolutely no doubt that his consistent training with Fred has had a major impact on Josh's skill development and success thus far.
In addition, Fred has been a friend and mentor for Josh and I over the years .
I have no hesitation recommending Fred and his instructors at The Bullpen, to aspiring ballplayers desiring to improve and take their game to the next level.
Tony Wray
Our son was a late comer to the game and in his overall "feel" for sports. The Bullpen has provided him the ability to "catch up" to the point he is playing Pee-Wee AA Summer ball and his team just qualified for the Provincials. More importantly than all of that, Fred has instilled a love for game in our son and he always looks forward to a session at the Bullpen."
Michael and Carolyn Davies
Fred, I am happy to provide a testimonial for the Bullpen:
Three years ago, the new Board of the Lynn Valley Little League was keenly interested in offering a skills development program for its players, as the fundamentals seemed to be lacking with many of its younger players. After considering several options, we initiated a relationship with the Bullpen Baseball School, which has grown and developed since then.
In the first season, the Bullpen assisted by providing Coaching Clinics and a series of Skill Development Clinics for the kids during the season. Since that time, we have increased our program with the Bullpen so that we now offer Preseason Clinics, Coaching Clinics, Team Clinics for teams in the 6-8 and 8-11 year old age groups, and Skill Specific Clinics such as pitching, catching, and hitting clinics for the 9-12 year old Majors teams.
Fred has been professional and always a pleasure to work with in developing effective programs for our League. The instructors involved in our clinics have a wide array of baseball experience and knowledge and have been great working with the kids. Fred has some great ideas and the Bullpen has been creative and flexible in allowing our League to develop programs that meet our needs.
If your League is looking to develop programs to develop its coaches and players, I would recommend talking to Fred and using the resources at the Bullpen Baseball School.
Bob Hodgins
Bullpen Baseball School,
This is my second year of coming to the Bullpen for instruction, when I first started I realized that my mechanics where all wrong and it was very discouraging because things were not going very well. After a while things started to come together and by the time the season came around my hitting had improved a lot.
After my second season at the Bullpen I have continued to improve beyond what I thought was possible. None of this would have happened if I did not come to the Bullpen, in fact I do not know if I would still be playing . Some of my friends have quit playing because they where having trouble hitting, just like me before I took batting lessons. The first year I stopped taking lessons when the season started and found after a bit I started to struggle and couldn't figure out why.
This year I have come through the whole season and have seen my hitting continue to improve all year.
Grant Mason (help from mom)
Thanks for all the help over the last four years. I have mainly received help with pitching and over the years I have become far more confident on the mound. When I started, my mechanics needed work, and my accuracy was inconsistent. Both of these areas are now greatly improved. I have also learned how to throw faster and harder. At Bullpen, I learned how to throw a variety of pitches. I also learned pitching strategies in relation to the count on the batter and a variety of pick off moves. Last year was the first year I received instruction for batting. Afterwards I was able to hit the ball harder, further and more consistently.
I enjoyed my time at the Bullpen whether it's to learn something new or for fine tuning. The staff were both encouraging and friendly. My visits at the Bullpen have always been a valuable learning experience.
Curtis Taylor